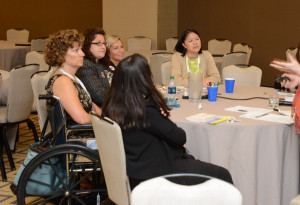 Posted on September 12, 2014 by Carolyn in Meeting Design.

No, this isn't another article about getting "that" seat at the table, rather about my recent eye-opening (and arm tiring) 5 hour experience as part of a conference session entitled "Inclusive Hospitality." In the pre-session, volunteers could choose a variety of ways to experience the conference – my choice was a wheelchair. My first challenge was […]

1 Comment. Continue Reading...