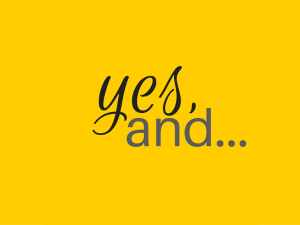 Posted on April 4, 2016 by Carolyn in Teamwork.

I'm not a comedian (ask my family!) and I don't aspire to play one on TV. I have however, been to a few sessions on the value of improv and how it is a beneficial tool in the workplace.  Here are two key improv skills that can be applied to many work and home situations. […]

No Comments. Continue Reading...