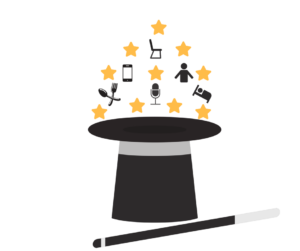 Posted on July 12, 2018 by Carolyn in Meeting Design.

Most people in my profession cringe when asked: "what do you do?" Why? Because the 'easy' answer, "I'm a meeting planner" gets the response – "oh, a party planner, what fun!" The more complicated answer "I'm an experience curator" or "I'm a connection facilitator" or "I'm an event professional" get blank stares. How to best […]

Comments Off

on Meeting Professionals – Really Magicians!

Continue Reading...