Carolyn Browning, CMP, CMM, HMCC
Organizing and planning seems to be part of my DNA.  As the oldest of three girls I was always in charge and managing activities.  I was the teacher when we played school and tour guide when we went on vacation.  In high school I ran student council meetings and the annual gala for the French Club and in college became student manager for the dining service handling staffing and catering needs around campus. After a corporate career handling meetings and internal communications for Sprint and GE Capital, I ventured out on my own. Along the way, I taught others what I knew, kept looking for ways to improve the process and understand how to make the next event even better.
MEETing Needs combines my passion for teaching and planning into a business where I help clients maximize the value of their meetings.  It's so much more than arranging tables and chairs in a room and hoping people show up.  It requires understanding not only 'how' to do it, but more importantly 'why'.  I look at meetings or events as teachable moments – what worked, what didn't and how to improve next time.  Successful meetings can motivate teams and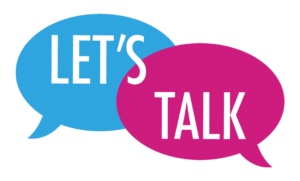 move business forward.  My goal is to help clients create those successes – through meetings that excite and inspire.
How can I help with your meeting needs? Call or email me!
Certifications:  CMP (Certified Meeting Professional), earned in 1996; CMM (Certificate in Meetings Management), earned in 2013; HMCC (Healthcare Meetings Compliance Certificate), earned in 2017; VEMM (Virtual Events & Meeting Management Certificate), earned in 2020; ServSafe Food Handler & Alcohol Certificates, earned in 2020; COVID-19 Contract Tracing Certified, 2020; Cvent Event Management Certified, earned in 2020.
Honors:  Named to the inaugural SPIN:40 Over 40 list for "veteran" meeting professionals (2017); named a CMP Influencer as part of the 30th Anniversary of the CMP Certification (2015); multiple award winner and two-term president of the MPI WestField Chapter
Affiliations: Meeting Professionals International (MPI), Senior Planners Industry Network (SPIN), Event Professionals in Connecticut (EPIC)