---
What do facilitators do?

A facilitator can make or break an executive retreat. Here are the must-have qualifications for the person who will fill that critical role and help participants reach consensus, find their creativity, or whatever the session's goals may be.
---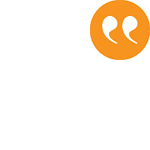 Your exceptional leadership and facilitation skills were instrumental in your ability to establish instant credibility and respect among the Board of Directors. Additionally, your expertise in holding everyone accountable to the tasks at hand and creating interaction fostered a stronger bond within the team. I have participated in numerous senior executive meetings where diversity, indifference and challenge is the climate going into the event and you clearly were able to pick apart, sort out and realign the board to work towards a common goal.
— Gerald F. Longo, CMP, 2011-2012, President, MPI WestField Chapter