Unexpected Thank Yous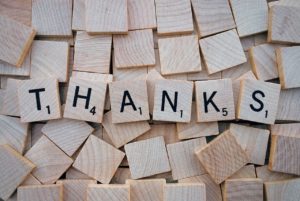 As a meeting planner, it's standard practice to go through the list of venue staff who worked your meeting and allocate tips as a thank you for those who have gone above and beyond. This is something extra budgeted for as we know that not everyone shares equally (or is included) in the automatic gratuities/service charges added to our various meeting charges.
Recently, I was onsite and we were going through this exercise. We received a list of the staff who worked our meeting all week, which included the "usual suspects" – banquet captains, servers, and setup crew. One of our team members added someone else, a housekeeper who took care of the restrooms in the meeting space.  We all saw her during the week – always smiling, always making sure things were refreshed and presentable. Someone like this is usually not recognized or even seen (and not part of a standard tipping list), however if she didn't do her job or didn't do it well, it would be noticed.
Hers is a usually a thankless job and certainly not a glamorous one. When my colleague gave her the envelope, she was surprised and moved. A handwritten note, a little spending money and a warm smile – she said it made her week.
How can you/do you say thanks? Are there any unsung heroes that you can thank or publicly recognize? It doesn't have to be lavish (a smile, a note, an email to a supervisor, a cup of coffee) – a little goes a long way.
I'm a firm believer in personal thank yous, especially handwritten ones with fun stamps (I'm trying to keep the postal service in business). To me there's nothing better than putting pen to paper or sending someone an unexpected goodie – it puts a smile on both of our faces, which makes the day that much brighter!