Meeting Apps – Engaging or Annoying?
Posted on

Carolyn

on

December 2, 2016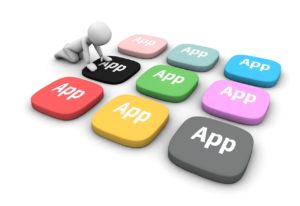 Recently, I attended two conferences (seems like I say that a lot, but it's true).  Both were in the hospitality industry and both used a meeting app.  In my non-technical opinion (as an attendee and a user of both apps), one was infinitely more successful and engaging.  I won't tell you what platforms were used and which conferences, but here's why I thought one was superior.
Easy to add to my device(s)
KISS –  a phrase you've heard before (keep it simple %$#). This app was easy to access from the App store or link from my email and only took a few taps to upload.  Yes, I needed a password to log in at first, but that was a one-time thing.  The other app needed several steps to gain access, then I needed to allow permission in Settings – the more steps and the more people I need to ask to figure it out, the less likely I'll engage (and I saw that with others who threw their hands up and stopped trying).
List all the attendees
For my preferred app, all the attendees were already uploaded with basic info.  To embellish my profile only took a few keystrokes – easy peasy.  With the other app, you needed to add yourself and there was no alpha list of all attendees.  As an attendee or as a sponsor, that would have been helpful to find someone to reach out to or follow up with.
Games and more games
Lots to do here and attendees were answering surveys and playing games to earn points even before the conference started (we are just a smidge competitive!).  Activity wasn't just among a few (as in the other app) – folks were posting photos, making comments, playing games, taking selfies with sponsors – it was a hoot.  The other app had a contest where we earned points (and on the plus side they frequently updated us with who was leading) but the participation rate was much lower and the conference size was about the same.
Photos – who doesn't want to see themselves?
In addition to the photos attendees posted, the one app uploaded the official photos each day.  Again – everyone wants to find themselves and their friends in photos.
Only game in town
The conference with the "winning" app had no paper agenda.  Folks had to use the app to find out where to go and referred to it for updates.  The other conference gave a printed agenda at registration which gave some folks an "out" – no reason to use the app for that.
Lest you think the other app was a washout, they both shared some features that helped with the experience:
Listing of all the speakers with photos and bios – very helpful
Schedule of events
List of sponsors
Onsite support for those who were having technical difficulties
Push notifications (for those who used app) – updates on location changes, reminders about upcoming departures or sessions, notifications on the leaderboard
Do you need an app for a meeting because it's the latest shiny object?  Nope.  Is it a great feature to help with attendee engagement and a way to be green?  Sure – if it's set up correctly and if you know your audience.   Are they gadget people? Are they willing to try something new? Can they live without a paper program? If yes, make it easy to use, have lots of support available onsite and make it fun!
Disclaimer – I am not a techie and I don't proclaim to be one (just ask my kids!).  I am, however, becoming a convert to some tools that can enhance a meeting experience and certainly others that can make me more productive.
Carolyn is always looking for ways to enhance the audience experience so attendees become engaged participants. She loves to use lessons learned as an attendee in planning the next meeting for her clients.  You never know where the next great idea can come from!