5 Simple CMP Test Tips that will Calm Your Nerves
Posted on

Carolyn

on

September 24, 2015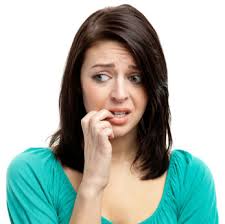 In my 18 years leading CMP Study Groups, I hear this statement a lot: "I got hives when I took the SATs years ago, how can I survive the CMP?" While I cannot guarantee your hives won't return, I can calm your nerves and promise that there are no analogies, reading comprehension passages or true or false questions on this exam. And I can provide you with 5 simple CMP test tips to get you started.
Still not convinced?
Think about what do you do for a living – are you a meeting planner or meeting supplier? Have you been in the industry for at least 5 years? Then you know how to plan or service meetings through your years of experience. Now it's a matter of expanding your knowledge base and understanding how the questions are formatted and practicing some test taking strategies.
Yes, this is a standardized test, but it is meant to assess your grasp of the concepts and how you would apply it in particular situations. Yes, it is 150 questions and it is in a multiple choice format – but that means the answer IS on the page and you don't have to write an essay!
5 Simple CMP Test Tips:
Download the Handbook and CIC-IS (International Standards) so you understand the dates, deadlines, procedures and content.
Review the International Standards – how much do you know about each area? Review each skill and check it off if you can answer "yes" to most of the statements in the Ability (Know How To) box (see box at right).
Add up the number of skills with check marks – if most skills under a domain are checked off, then that is probably an area of strength for you. If few or no skills are checked off under a domain, that is an area of weakness – this is where you should focus your studying.
Study! You'll need 2 books, yes they are thick and yes they might put you to sleep, but you need to read them. Focus your reading on the domains of weakness (see bullet 3), but don't skip the other chapters! Give yourself at least 2 months (3-4 is ideal), to read, review and prepare.
Understand your study style – do you study best alone, with a group, in person or online? There are many options out there – what's best for you?
If you follow the test tips above, you'll be well on your way. Remember, you know to plan or service meetings or you wouldn't be considering earning this certification. It's a step in your professional development; approach it as you would any other task – be informed, be prepared, be confident and you'll succeed!
I earned my CMP designation in 1996 (wow!) and have been leading CMP Study Groups since 1997. Over 200 alumni have studied with me and over 95% of students have passed the exam. Want more scoop on the CMP or study options? Let me help you fill in the blanks and connect the concepts together. Contact me and sign up for my "CMP Demystified" webinar to get started today (indicate CMP webinar in the comments section)!