Continuing Education for Meeting Professionals – Who Needs it?
Posted on

Carolyn

on

November 5, 2015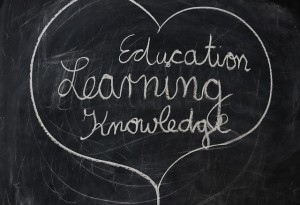 Can you relate to these statements? "I'm done with school – I don't need continuing education," or "I don't have time to attend a class/seminar/webinar."
We take our cars in for tune-ups, we upgrade our electronics frequently – why not our brains? Think of continuing education as a tune-up for your brain – a way to stay current and deliver better results for your clients.

Needed to stay ahead of the competition
Keeping abreast of the trends and latest information helps us do our jobs better. You expect your doctor to keep up with the newest techniques and research, your hairdresser with the latest styles – shouldn't you understand how to use the latest tools to streamline processes, how marketplace changes affect your ability to negotiate and learn from others how to produce the best meetings possible for your clients?
Necessary as part of certification or recertification applications
If you have earned an industry certification (CMP, CSEP, CEM, etc.) you needed continuing education hours as part of your initial application. It showed your commitment to staying current at the time you applied. The next step is recertification, and part of that process is more continuing education!  Most require a manageable commitment.  If you can't find time to fit in hours for your professional development, then you are doing yourself (and your clients) a disservice.
What are my options?
This is just a sampling of what's out there – with so many options, it is often a matter finding the best ones for your needs. Do you want to sharpen an existing skill or learn a new one? Do you want the opportunity to have appointments and education? Do you want to stay local or travel? Do you want to learn while at your desk?
In person
Industry associations (MPI, PCMA, ISES, etc.) offer local and national options for education and networking
Larger hosted buyer shows (like IMEX, IBTM) have revamped and increased their educational offerings
Some of the publications coordinate hosted buyer meetings with the added bonus of education (ex. Successful Meetings University, Destination Showcases)
Collinson Media sponsors conferences (or Marketplaces as they call them) targeted at specific segments – Collaborate (for corporate planners), Connect (for sports, specialty & sports) and Rejuvenate (religious)
Online
With so many options out there, there is really no excuse not to be up to date on the latest information. You just need to decide which options are right for you.  Who knows, you might become a "learning junkie" (like me) and crave more!
Carolyn is a self-proclaimed "learning junkie" who always seems to find time for continuing education. To her, it's not about needing to accumulate hours but wanting to! Carolyn has earned her CMP (and has over 90 hours towards her recertification and only needs 25!), her CMM and is toying with a Masters (subject TBD). She loves teaching other current and aspiring meeting professionals how to be the best they can be through CMP Prep Classes and speaking on a variety of meeting-relating topics. Contact her to learn more.