Paying it Forward-Relationships that Count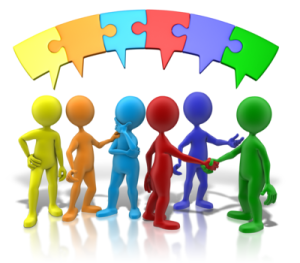 I'm sure you've heard the saying, "it's not what you know, it's who you know".  Now, what you know is important, but who you know and how you cultivate those relationships can be equally as important.  The personal connections have helped you since elementary school: you chose kids who you knew had the right skills to be on your team, you studied with others who could help you pass a test, you worked with classmates with similar passions to plan homecoming events.  If you wanted to go to college, you spoke with alumni or current students to assess your fit. When the job search started, you worked that same alumni network and tapped into other relationships to help you land the right one.
In the business world, your network – your relationships continue to be your lifeline. Word of mouth and referrals are the best way of marketing your business – people work with people they know and who they know were helpful to others. Who would you rather do business with – someone you've never heard of or someone who was referred to you? If you have questions or need a referral – who do you turn to? Your network is your best friend.  You can tap into your professional association, local networking groups or colleagues to share ideas, vent your frustrations.
When I'm asked for suggestions or referrals, my first thoughts are of my colleagues, association members, local chamber or sponsors of events I've attended. I feel confident referring someone who I've worked with or whose work I've seen – I know they're up to the challenge. If I get a lead I can't handle or it's outside of my skillset – I pass it along to a colleague in my network. I do it without expectation of reciprocation – it's not about what's in it for me but more about paying it forward.
It's February – think about "sharing the love" throughout your network.  You connect two people, they connect two people – those of us who can remember the Faberge Organics shampoo commercials know the rest, "and so on and so on." Who knows where it may lead?