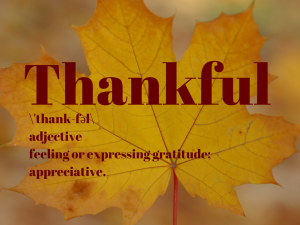 Posted on November 24, 2015 by Carolyn in Giving Thanks.

I just got back from 12 days on the road – it started onsite and ended as an attendee. While I missed my family, this trip helped feed my soul and remind me why I do what I do. I'm thankful for being a part of the meetings industry and this trip reinforced that for […]

Continue Reading... 1 Comment.