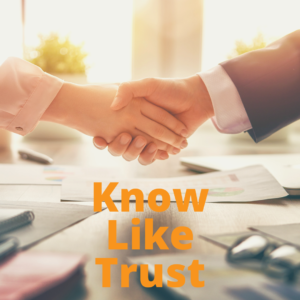 Posted on June 19, 2019 by Carolyn in Better Communication, Networking.

Know. Like. Trust. I've heard those words frequently in recent meetings. Last week at a networking session, the speaker talked about the importance of those words and how they relate to networking. The next day during a webinar about selling skills, those words came up again. I too have often used them in presentations when […]

Continue Reading... No Comments.