Threading a Theme Throughout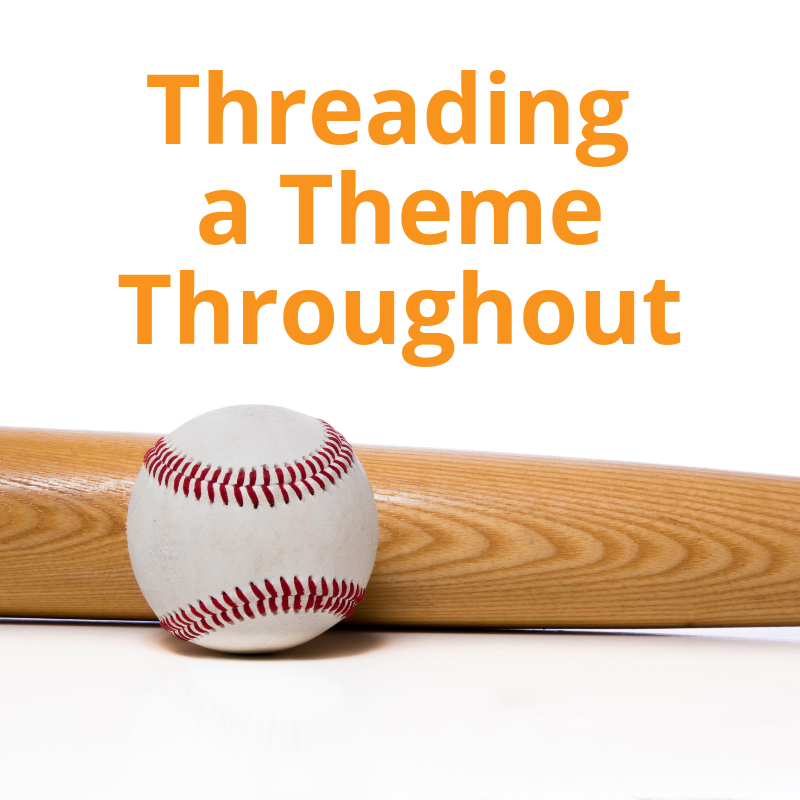 One of the challenges I love when working with clients is how to help them weave a cohesive theme throughout their meeting. For a recent Board of Directors retreat, my client wanted to focus on bringing a new team together while accomplishing required agenda items. When discussing a group activity, the venue offered up tickets for the minor league baseball team in town. We decided that was a great option to break up the meeting and enjoy time together. I eagerly latched onto the idea of threading the baseball theme throughout the meeting.
How I Did It
Pre-retreat – I incorporated some baseball themed questions in questionnaire. In particular asking what position they would like to play and why. Everyone has different strengths and a Board, like a baseball team, needs variety to be effective. This made people think about what different baseball positions contributed to the team (and do some research if they didn't know). It was nice to see their rationale about why they chose certain positions and we did have a fairly well-rounded team. If we ended up with a lopsided team (too many outfielders, pitchers, etc.), I would have started a discussion about why this would not help the team).
Attire – Everyone came on game day in their favorite team shirt/cap. This immediately instilled a casual, relaxed atmosphere.
Presentations – I preceded each department's presentation with an image from a baseball movie (thankfully there are many to draw from!). I asked the group if they could identify the movie from the image and what they knew about it. Movies were purposefully chosen for some of their team & leadership lessons. For example:
Field of Dreams – Boards should be laser-focused on their mission. We talked about the concept of "if you build it they will come," and how it's not enough to build/create programs that the Board thinks are important, they should build/create them with input from their members to get the buy-in/attendance.
A League of Their Own – Board members sometimes need to get back to basics – what each position does, how to play as a team, to not take things personally, and how to make tough decisions and present a united front.
Competitive fun – I added some baseball trivia for day two, making sure to include questions that could be answered by both the casual and avid fans. If I do this again, I'll make sure to have baseball themed prizes too (maybe some Cracker Jack, chewing gum or sunflower seeds!)
I had fun weaving the theme throughout – drawing lessons while being playful yet purposeful. How can you take a spark of an idea and expand upon it?